Business Development Representative - USA (remote)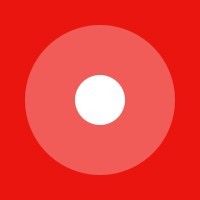 CARTO
Sales & Business Development
Remote · United States
Posted on Saturday, September 30, 2023
From smartphones to connected cars, location data is changing the way we live and the way business happens. CARTO is the platform that turns spatial data into more efficient delivery routes, better behavioral marketing, strategic store placements, and much more.
Data Scientists, Developers, and Analysts solve spatial problems using CARTO's data and analysis to understand where and why things happen, optimize business processes, and predict future outcomes through the power of Spatial Data Science.
Used by Coca-Cola, Mastercard, Vodafone, Bumble, and Google, CARTO is leading in the Location Intelligence space.
To continue our growth and further position our brand, we are looking for a high-energy, creative, and curious SDR who wants to relish the opportunity to learn from a talented team of product gurus, sales sensei's, and content crafters.
This is the perfect opportunity for a recent graduate to have a leading, global SaaS company on their resumé and work in a team of fun, smart and driven individuals.
Responsibilities:
Prospecting: understanding product-market fit starts with understanding not just the product, but also the market. Creating lists of good fit accounts and prospects on LinkedIn Sales Navigator as well as using other research tools will be your starting point here. You will speak internally with the product marketing team, account executives and solution engineers, to check your results.
Email lead generation: You'll learn how to write emails that generate interest, educate prospects and evangelise CARTO for the same target audiences you build lists for in prospecting, as well as attendees for events, webinars and blog-signups.
Events and operations: you'll support key events and webinars in both Europe and North America, helping to ensure we maximize the number of prospects attending events.
Support our Account executive team: To hit revenue targets the sales team needs anywhere from 3 to 5x their closing number in sales qualified pipeline. Besides using email, you will need to learn to work the phones and LinkedIn to create pipeline. You will shadow Solution Engineers, Account Executives and senior SDRs on any meetings you generate and you can follow how these deals progress through the pipeline using Gong. For any deal you create you will be able to get full visibility on the sales cycle and learn more about the role different CARTO profiles play.
You are:
Thirsty to learn: you're passionate about learning new things and curious to learn new sales skills and techniques.
You have a bias for action: you get a buzz out of crossing things off your to-do list, rejections and mistakes will not deter you from getting results.
Attention to detail: you don't just click send all when it comes to emailing prospects, and you can notice when extra attention needs to be spent.
Enthusiastic: you're upbeat and ready to learn as much as possible during this placement. You don't get bored by some of the more mundane tasks that work sometimes throws at us.
Internationally minded: you love working with people in multiple countries around the world.
You offer:
Some proof that during your studies you've shown an interest in sales and communication (e.g. online courses, part-time jobs).
Native-level speaker of English.
Experience using digital platforms or software.
Bonus points for:
Experience using LinkedIn or LinkedIn Sales Navigator.
Experience using a CRM system (e.g. Hubspot, Salesforce)
Experience using Prospecting Software (e.g. Repy.io, Salesloft, Outreach, Apollo…)
Experience using Lead Enrichment Software (e.g. Lusha, LeadIQ, Apollo, Cognism…)
We offer:
Mentoring from tenured enterprise sellers, consistent SDRs and exposure to industry experts.
Flexible work hours in a focused but casual environment.
A big vision: to help the world use location-based data to make better decisions. We believe that openness and sustainability are baked into this vision, and we're sharing it with the world.
To Apply
Do you feel that you don't check all of the requirements? At CARTO we believe that professional development happens through teaching and learning from your peers and managers. Even if you're uncertain about whether you have the experience we're looking for, please apply if this position sparks your curiosity.
A diversity of identity, perspective, and experience makes us stronger. We welcome you to apply to CARTO regardless of your background, gender, ethnicity, orientation, or ability.