Japanese Content and Localization Manager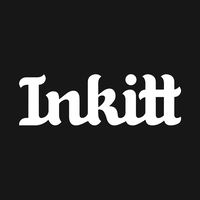 Inkitt
Remote · United States
Posted on Thursday, May 11, 2023
At Inkitt, we believe every author should have an equal opportunity to succeed. Our mission is to discover hidden talents and turn them into globally successful authors. Traditional publishing often leaves authors behind with human editors responsible for selecting books fit for publication. Inkitt is a pioneer at the forefront of Data Driven Publishing. By inventing an algorithm which analyzes users' reading behavior to identify hits, we have removed subjectivity from the traditional publishing equation. This gives Inkitt the unique ability to discover hidden talents that might otherwise have gone unnoticed.
Are you a builder? We are looking for the change-makers of the world; the people who just build the solution anytime they are unsatisfied with the status quo. Be a part of the revolution to develop new ways of distributing our books, audiobooks, creating games, and video series!
Come build the Disney of the 21st Century with us!
What you'll do:
Assemble and manage a freelance roster of Japanese editors and ensure they deliver high quality translations, on time and within budget
Monitor the quality of translations to identify issues at an early stage, and provide all freelance editors with relevant feedback to ensure the best outcome possible
Schedule new releases and upload manuscripts into our Galatea studio for release
Work closely with our designers to brief them and create unique book covers
Manage the translation of buttons and menus and run regular quality checks to ensure the app will delight our Japanese readers
Work with our marketing team to develop ad concepts and localize existing ads
Monitor our social media channels for feedback and find ways to implement it
Who you are:
You live and breathe books!
Native Japanese speaker and native level fluency in English
Proven track record of successful project management and the ability to get things done fast, without compromising on quality
Experience as an English to Japanese translator of fiction, preferably within the fantasy/romance genre
Excellent multi-tasking skills with the ability to plan complex timelines
Experience managing freelancers
Ability to work independently, prioritize and make decisions
Ability to work to tight deadlines
Excellent documentation and tracking skills
Willingness to roll up your sleeves in a startup environment
Strong communication and people skills enabling you to give constructive criticism and drive excellence
Interest in the fantasy/romance genre is a big plus!
What we offer:
🚀 Stock options for all full-time employees! We believe everyone deserves a piece of ownership for when we become the Disney of the 21st Century
🚀 Newly launched 401k to help you save and invest in your future (US)
🚀 Health benefits that align with your local market, offering a variety of different coverages for medical, dental and vision
🚀 A hybrid model in San Francisco and Berlin offices where 3 days per week are dedicated to in-person collaboration in parallel with remote work
🚀 Professional coaching for People Managers and employees who have been with Inkitt for 2+ years
🚀 Dedicated budget for team-building events
🚀 Employee Referral Bonus
🚀 Free access to our Galatea App, get your read on
🚀 Unlimited budget for self-development books, on us
🚀 Donation to charity of your choice on your work anniversary
🚀 Stocked micro-kitchens with snacks and drinks to keep you energized
🚀 Berlin'ers gym membership
🚀 Berlin'ers virtual assistant
🚀 Arguably the best perk? Getting to bring your fur-ever friend to our Berlin and San Francisco offices
How we've been doing:
We're a well-funded, mission-driven, series B company with top-tier investors like NEA, HV Capital, and Kleiner Perkins. Recently, Inkitt has raised $59 million, which is one of the largest Series B funding rounds on record for a Berlin-based business. We believe we have a breakthrough idea that will disrupt the publishing industry while changing undiscovered authors' lives for the better 🪴
At Inkitt, we strive to build a company culture and provide employment opportunities based on diversity and inclusion. We believe every author should have an equal opportunity to succeed, as should our team members. As a growing team from 20+ countries, we welcome everyone to apply.
We look forward to hearing from you!