Product Manager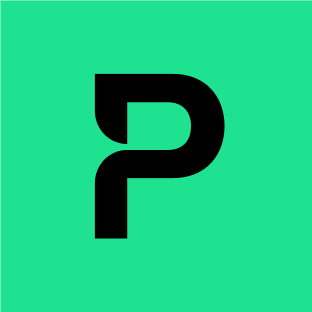 Payhawk
Product
Sofia, Bulgaria
Posted on Wednesday, February 8, 2023
Company Mission
Payhawk is the leading global spend management solution for scaling businesses. Headquartered in London and combining company cards, reimbursable expenses and accounts payable into a single product; its future-facing technology enables finance teams to control and automate company spending at scale.
The Payhawk customer base includes fast-growing and mature multinational companies in 32 countries including LuxAir, Gtmhub, and Wagestream. With offices in New York, London, Berlin, Barcelona, Paris, Amsterdam and Sofia; Payhawk is backed by renowned investors such as Lightspeed Venture Partners, Greenoaks, QED Investors, Earlybird Digital East, and Eleven Ventures.
Our values include supporting flat hierarchies, taking ownership and responsibility, seeking and providing feedback, managing constructive critique, and speaking our minds. We understand that the best ideas don't all come from the same place, so we encourage diversity and inclusion in all areas of our work.
The future of fintech is about more than money, and we believe in work-life balance, continual learning, and empowered teams. We're also on a journey to improve our environmental and social impact and become B Corp certified. From virtual cards to digital subscriptions, our software and automation help take paper out of the equation for our customers, too.
We're changing the world of payments, and we're looking for an exceptional team to help us.
About the role
The Product Manager is responsible for the product planning and execution throughout the Product Lifecycle, including gathering and prioritizing product and customer requirements, defining the product vision, and working closely with product design, engineering, sales, marketing, and support to ensure revenue and customer satisfaction goals are met. The Payhawk Product manager owns the product vision, drives the product roadmap and execution.
Job responsibilities:
Work closely with engineering and product design teams to manage all stages of the product development process.

Work closely with our users and customer success team to deeply understand and address user needs.

Be an expert at prioritization - help balance the roadmap with tech foundational efforts.

Gain deep domain understanding on the problems we are tackling through data, research, and understanding customer needs.

Define and drive delivery of market product requirements for product-market fit and compliance with local regulations.

Don't be afraid of data and defining new metrics. This may include writing some SQL, spreadsheets and generally working with data.

Collaborate with business development, sales, and other cross-functional teams to work with external partners and products to support our growing customer base.

Ability to work directly with engineers to develop use cases, build inspiring narratives, and evaluate short-term vs. long-term trade-offs.

Thrive in a startup culture: dealing with fast pace, changing needs, and limited resources.

Ability to lead by influence across a diverse team of engineers, data ex, finance, compliance, legal, and business experts.

Understand the competitive landscape—be an expert on our competition and how they are positioned.

Speak and present about products to both external and internal audiences.

Coordinate with the marketing team to deliver strong product releases.
Job requirements
At least 5 years of product management experience.

Excellent written and spoken communications skills in English.

Natural leadership. You know how to influence people to get things done across any job function. People love working with you.

Care deeply about user experience and passionate about problem solving.

Excellent at cross team coordination, project prioritization, multitask management and coordination ability.

Programming background and/or degree in computer science or information systems is an advantage.

Understanding of UI/UX design concepts and principles.

Comfortable using SQL, BI tools, Excel, or other methods of exploring data independently.

Be capable of leading business-critical product initiatives. You can research big ideas and turn them into a roadmap of features.
Company Benefits
30 days holiday paid leave

Competitive compensation package

One week exchange policy to another Payhawk office (London, Berlin, Barcelona, Sofia)

Flexible working hours and opportunity to work from home

Regular team-wide events

Additional Medical care

Company office massages

Opportunity to use the Payhawk product