Sales Operations Manager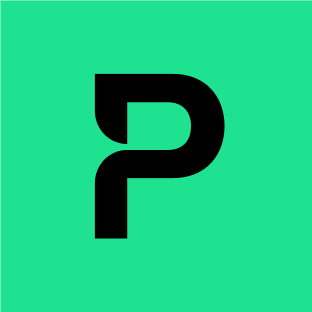 Payhawk
Sales & Business Development, Operations
London, UK
Posted on Monday, May 15, 2023
Company Mission
Payhawk is the leading global spend management solution for scaling businesses. Headquartered in London and combining company cards, reimbursable expenses and accounts payable into a single product; its future-facing technology enables finance teams to control and automate company spending at scale.
The Payhawk customer base includes fast-growing and mature multinational companies in 32 countries including LuxAir, Gtmhub, and Wagestream. With offices in New York, London, Berlin, Barcelona, Paris, Amsterdam and Sofia; Payhawk is backed by renowned investors such as Lightspeed Venture Partners, Greenoaks, QED Investors, Earlybird Digital East, and Eleven Ventures.
Our values include supporting flat hierarchies, taking ownership and responsibility, seeking and providing feedback, managing constructive critique, and speaking our minds. We understand that the best ideas don't all come from the same place, so we encourage diversity and inclusion in all areas of our work.
The future of fintech is about more than money, and we believe in work-life balance, continual learning, and empowered teams. We're also on a journey to improve our environmental and social impact and become B Corp certified. From virtual cards to digital subscriptions, our software and automation help take paper out of the equation for our customers, too.
We're changing the world of payments, and we're looking for an exceptional team to help us.
About the role
We are looking for an experienced Sales Operations Manager to partner with Sales leadership to drive effective processes and tools usage, removing barriers to the BDR and AE teams' success
Reporting to the VP of Revenue Operations, your primary focus will be to identify areas where the Sales organisation can enhance efficiency and effectiveness, proposing innovative solutions to enable scalability and growth.
The successful candidate will be a highly structured and driven professional, with experience in Sales Operations within B2B SaaS companies
Responsibilities
Identify, plan and project manage key change initiatives that impact the sales organisation, increasing sales OKRs related to efficiency, productivity and revenue
Act as the product owner for tools used by the sales org (e.g. Salesloft, Gong etc.), driving optimal operational use, effectiveness and ROI
Develop the lead enrichment strategy, evaluating and sourcing effective tools to ensure accurate lead data and contact information for sales reps
Drive enhancements to the accuracy and quality of the CRM prospect database, leveraging account sourcing tools to allocate relevant accounts to sales reps, increasing conversion rates and average deal size
Collaborate with Marketing and Customer Success Operations to ensure proper lead and account tracking, SLA adherence and seamless handover process throughout the revenue funnel
Partner closely with the Revenue Systems team to communicate and educate the sales team on CRM use and strategy, ensuring quick understanding for new joiners and smooth adaptation for existing team members
Coordinate with Sales Enablement to maintain a sales playbook, which serves as a centralised reference for daily operational tasks, such as call logging, compensation tracking and account assignment
Work alongside the Business Intelligence team to fulfil the reporting needs of the sales teams and management, ensuring comprehensive measurement and analysis of all key processes
Requirements
5+ year experience within Sales Operations in a B2B SaaS company, preferably in a high-growth start-up environment
Proven track record of developing and implementing Sales Operations process from scratch
Experience with Salesforce and a broad sales and marketing technology stack
Personable, energetic and motivated with exceptional communication skills
Highly organised and structured, with excellent prioritisation and project management skills
Advanced Excel and PowerPoint skills
Sees data as a crucial part of decision-making
Humble but ambitious and eager to make an impact
Fluent in spoken and written English. Additional European languages are a bonus.
Please note that unfortunately, we cannot provide visa sponsorship, and to be considered for this role, candidates must be able to provide proof of their eligibility to work in your chosen location (Amsterdam, Berlin, London or Paris).
Payhawk is an Equal Employment Opportunity Employer. Qualified applicants will receive consideration for employment without regard to race, color, religion, sex, sexual orientation, gender perception or identity, national origin, age, marital status, protected veteran status, or disability status.