Regional Partner Manager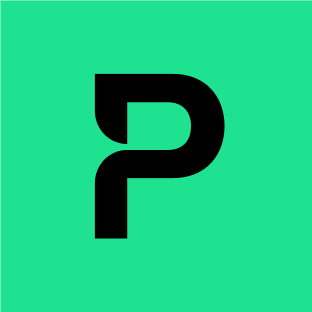 Payhawk
Operations
Berlin, Germany
Posted on Wednesday, September 27, 2023
Company Mission
Payhawk is the leading global spend management solution for scaling businesses. Headquartered in London and combining company cards, reimbursable expenses and accounts payable into a single product; its future-facing technology enables finance teams to control and automate company spending at scale.
The Payhawk customer base includes fast-growing and mature multinational companies in 32 countries including LuxAir, Gtmhub, and Wagestream. With offices in New York, London, Berlin, Barcelona, Paris, Amsterdam and Sofia; Payhawk is backed by renowned investors such as Lightspeed Venture Partners, Greenoaks, QED Investors, Earlybird Digital East, and Eleven Ventures.
Our values include supporting flat hierarchies, taking ownership and responsibility, seeking and providing feedback, managing constructive critique, and speaking our minds. We understand that the best ideas don't all come from the same place, so we encourage diversity and inclusion in all areas of our work.
The future of fintech is about more than money, and we believe in work-life balance, continual learning, and empowered teams. We're also on a journey to improve our environmental and social impact and become B Corp certified. From virtual cards to digital subscriptions, our software and automation help take paper out of the equation for our customers, too.
We're changing the world of payments, and we're looking for an exceptional team to help us.
At Payhawk we maintain a diverse network of partners, which includes ISVs, ERP software integrators, financial advisers and accounting firms. As a Regional Partner Manager you will own and maintain the relationships with existing partner accounts, while identifying and incubating new partnership opportunities.
The ideal candidate for this role has previous account management experience in channel sales or value-added reseller programs and possesses great communication and interpersonal skills. They must feel comfortable delivering presentations to small groups of people online, as well as in person. A good understanding of the SaaS sales process and proficiency in customer relationship management software are a must. Knowledge of the fintech industry and financial accounting skills are a huge plus.
This role requires regular collaboration with Payhawk's sales, customer success, solution engineering, marketing, and legal teams. Some business travel is expected.
Responsibilities will include:
Partner prospecting and recruitment
Sales-enablement training to the business development teams of partner companies
Contract negotiation
Lead tracking and assignments within Payhawk's sales organization
Identifying and developing champions within partner companies that will promote our product internally
Coordination co-marketing campaigns
Partner performance reporting
Representing the company at industry conferences and events
Development of regional partner strategy
Requirements:
At least 2 years of experience in a Software as a Service company in a channel management or sales-related role such as Account Executive
Proficiency in customer relationship management (CRM) software such as Salesforce
Ability to build relationships
Strong verbal and written communication skills, with experience presenting to partners and stakeholders
Fluent in German and English
Knowledge of market research, sales and negotiating principles
Ability to multitask and work efficiently and effectively to meet required deadlines
Organizational and time-management skills
Bachelor's degree in business administration, sales or marketing
Ability to do light travel