Senior Salesforce Admin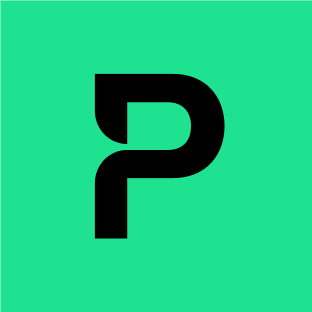 Payhawk
Sales & Business Development
London, UK
Posted on Tuesday, October 10, 2023
Company Mission
Payhawk is the leading global spend management solution for scaling businesses. Headquartered in London and combining company cards, reimbursable expenses and accounts payable into a single product; its future-facing technology enables finance teams to control and automate company spending at scale.
The Payhawk customer base includes fast-growing and mature multinational companies in 32 countries including LuxAir, Gtmhub, and Wagestream. With offices in New York, London, Berlin, Barcelona, Paris, Amsterdam and Sofia; Payhawk is backed by renowned investors such as Lightspeed Venture Partners, Greenoaks, QED Investors, Earlybird Digital East, and Eleven Ventures.
Our values include supporting flat hierarchies, taking ownership and responsibility, seeking and providing feedback, managing constructive critique, and speaking our minds. We understand that the best ideas don't all come from the same place, so we encourage diversity and inclusion in all areas of our work.
The future of fintech is about more than money, and we believe in work-life balance, continual learning, and empowered teams. We're also on a journey to improve our environmental and social impact and become B Corp certified. From virtual cards to digital subscriptions, our software and automation help take paper out of the equation for our customers, too.
We're changing the world of payments, and we're looking for an exceptional team to help us.
About the Role
We are looking for an experienced Senior Salesforce Admin that can help us continuously improve and enhance our Salesforce platform as part of our Revenue Systems team, enabling Payhawk's ambitious revenue organization to achieve operational excellence.
The individual will be responsible for the general administration of the platform and will need to translate business needs into technical solutions, by partnering with various stakeholders and continuously applying their technical expertise.
Responsibilities
Salesforce platform administration, including (but not limited to) automations, reporting, data architecture, integrations, security practices
Collaborate with internal stakeholders by gathering requirements and finding scalable solutions that follow Salesforce best practices
Building and maintaining comprehensive technical documentation
Communication with key stakeholders in all phases of the SDLC process
Configuration, monitoring, and troubleshooting of integrations with third-party systems
Plan, organize, and support User Acceptance Testing
Monitor user adoption of new and existing features
Mass manipulation of data in the system
Research, evaluate, and implement new features/products
Collaboration with Salesforce and Product developers on CRM-related projects
Optimize existing builds to reduce technical debt and improve org health and efficiency.
Requirements
3+ years of hands-on Salesforce Sales/Service Cloud administration experience
Profound knowledge of Salesforce's declarative automation tools, with focus on Record-Triggered and Screen flow
Deep understanding of Salesforce's security model
Excellent relationship-building skills and ability to liaise with stakeholders at all levels
Expert knowledge of Salesforce's reporting capabilities, including Lightning Report and Dashboard Builder
Understanding of general SDLC principles and best practices, including Agile development methodology
Ability to provide coaching to junior team members and training to users
Familiarity with Salesforce SOQL, Apex, and HTML
Data analytical experience/knowledge
Ability to prioritize and work independently in a dynamic environment
Excellent work ethic with willingness to accept constructive feedback
Previous experience with database management or object-oriented programming would be considered as an advantage
Experience in the fintech/banking industry or a SaaS company would be considered as an advantage
Company benefits
30 days holiday paid leave
Competitive compensation package + pension scheme
Two weeks exchange policy to another Payhawk office ( Berlin, Barcelona, Sofia, Paris)
Flexible working hours and opportunity to work from home
Regular team-wide events
Opportunity to use the Payhawk product

Please note that unfortunately we cannot provide visa sponsorship, and to be considered for this role, candidates must be able to provide proof of their eligibility to work.Payhawk is an Equal Employment Opportunity Employer. Qualified applicants will receive consideration for employment without regard to race, color, religion, sex, sexual orientation, gender perception or identity, national origin, age, marital status, protected veteran status, or disability status